Hosting Configuration
The Hosting Configuration section of your WordPress.com Dashboard is available to administrators on sites on the WordPress.com Business and eCommerce plans.
Presently it allows for access to the site database and SFTP Credentials to access your site via an SFTP client. Additionally, you can switch your site's PHP version.
In some instances you may see a screen like this, the first time you visit the Hosting Configuration section.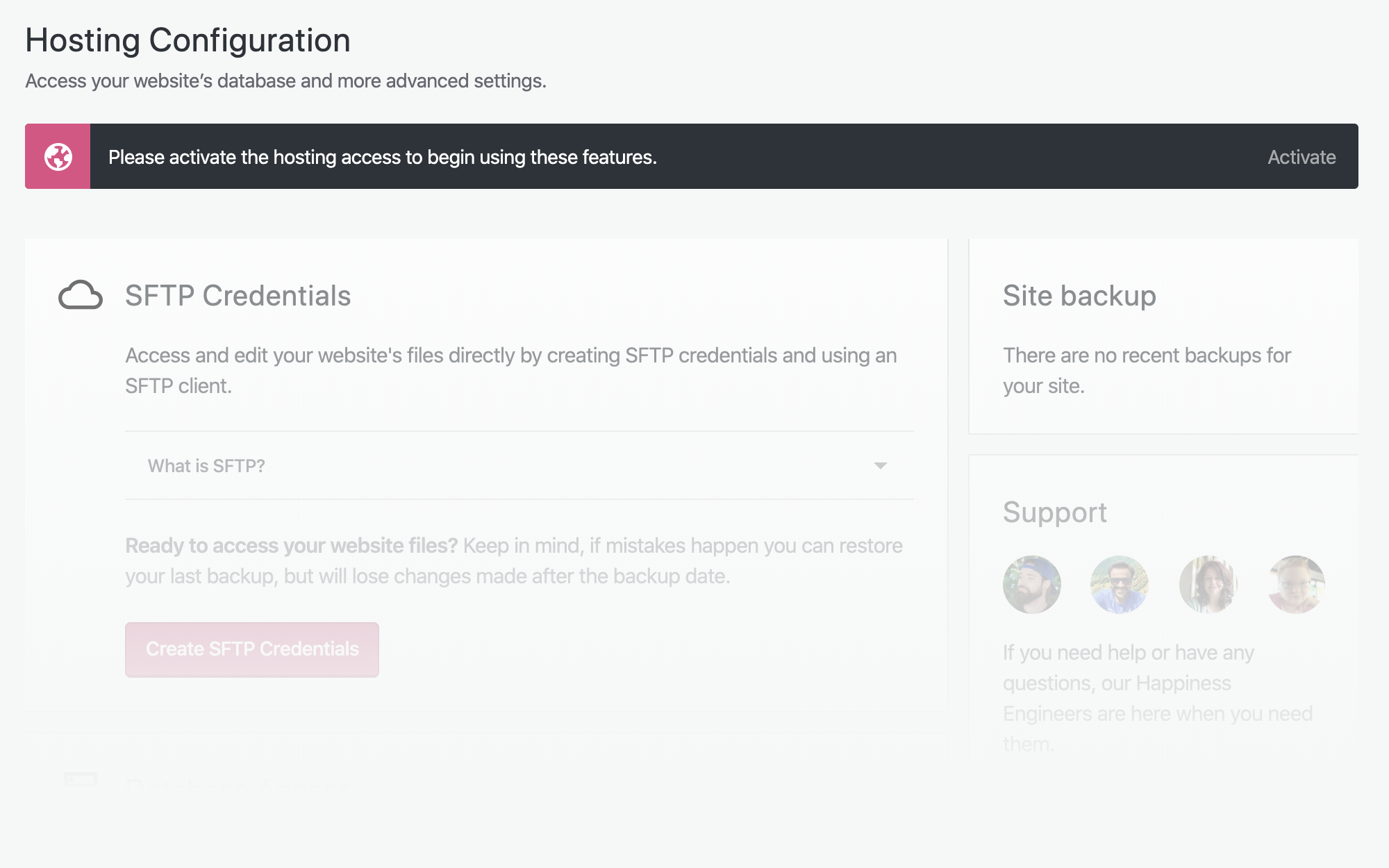 Click the Activate button to unlock these features.
You can learn more about Database Access here.
To learn more about SFTP head here.
If you want to know more about PHP version switching, look here.