Hosting Configuration
The Hosting Configuration section of your WordPress.com Dashboard is available to administrators on sites on the WordPress.com Business and eCommerce plans.
It allows for access to the site database via PHPMyAdmin, SFTP Credentials to access your site via an SFTP client. Additionally, you can switch your site's PHP version.
In some instances you may see a screen like this, the first time you visit the Hosting Configuration section.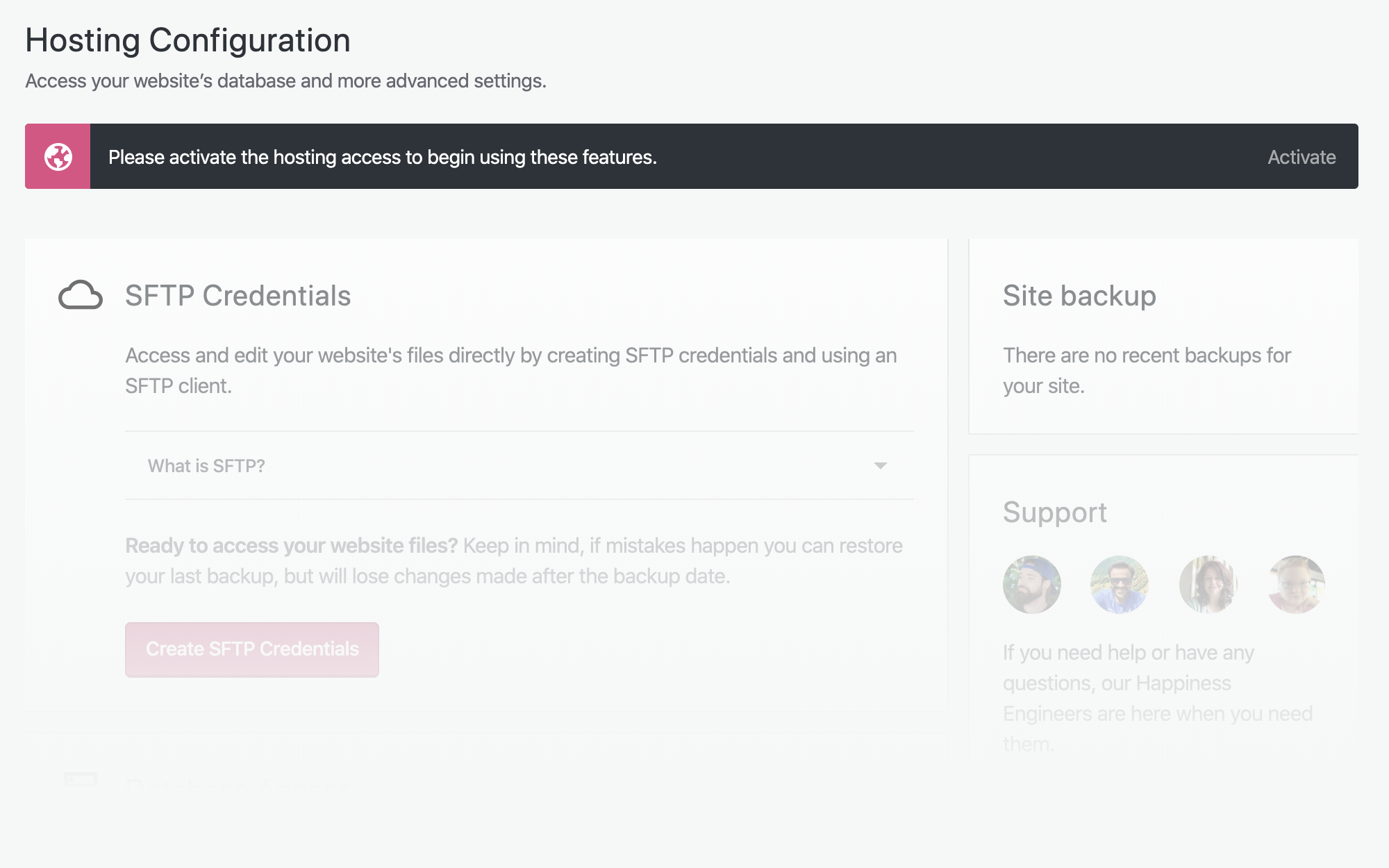 Click the Activate button to unlock these features.
Select one of the options below to learn more about a specific feature:
---
Restore Plugins and Themes
When you upgrade to the Business or eCommerce plans, we add themes such as Hever, Varia, and Twenty Twenty-One to your site's theme library, along with some useful plugins. These plugins include:
WordPress.com Editing Toolkit
You are, of course, free to deactivate or even delete these themes and plugins, with the exception of Jetpack and Akismet, which cannot be deactivated. However, we also understand if you accidentally deleted plugins or themes that were initially added to your site, and are now looking to restore them.
With Hosting Configuration active, you can start the restoration of these plugins and themes by clicking Restore Plugins and Themes for my Website's plan under Restore Plugins and Themes. This will queue a job to restore the plugins and themes that come with your site's plan.