Showcase Your Small Batch Artisan Goods
Bring the charm of a favorite local brick-and-mortar café or bakery storefront to your online store.
The Macchiato theme is ideal for artisan storefronts. You offer exceptional products you make with care. Showcase your products in a theme designed for stores with a smaller inventory that changes regularly.
Macchiato works seamlessly with WooCommerce Subscriptions. So, Macchiato is user-friendly for your customers. They can subscribe to your products and never run out of your premium roast coffee.
Features
Create content effortlessly with pre-built pages
Add pages using block patterns or import demo contents
Edit all layouts and content from the Site Editor using blocks
The flexible theme displays your content beautifully on mobile, tablet, laptop, and desktop
The responsive theme loads quickly on all supported devices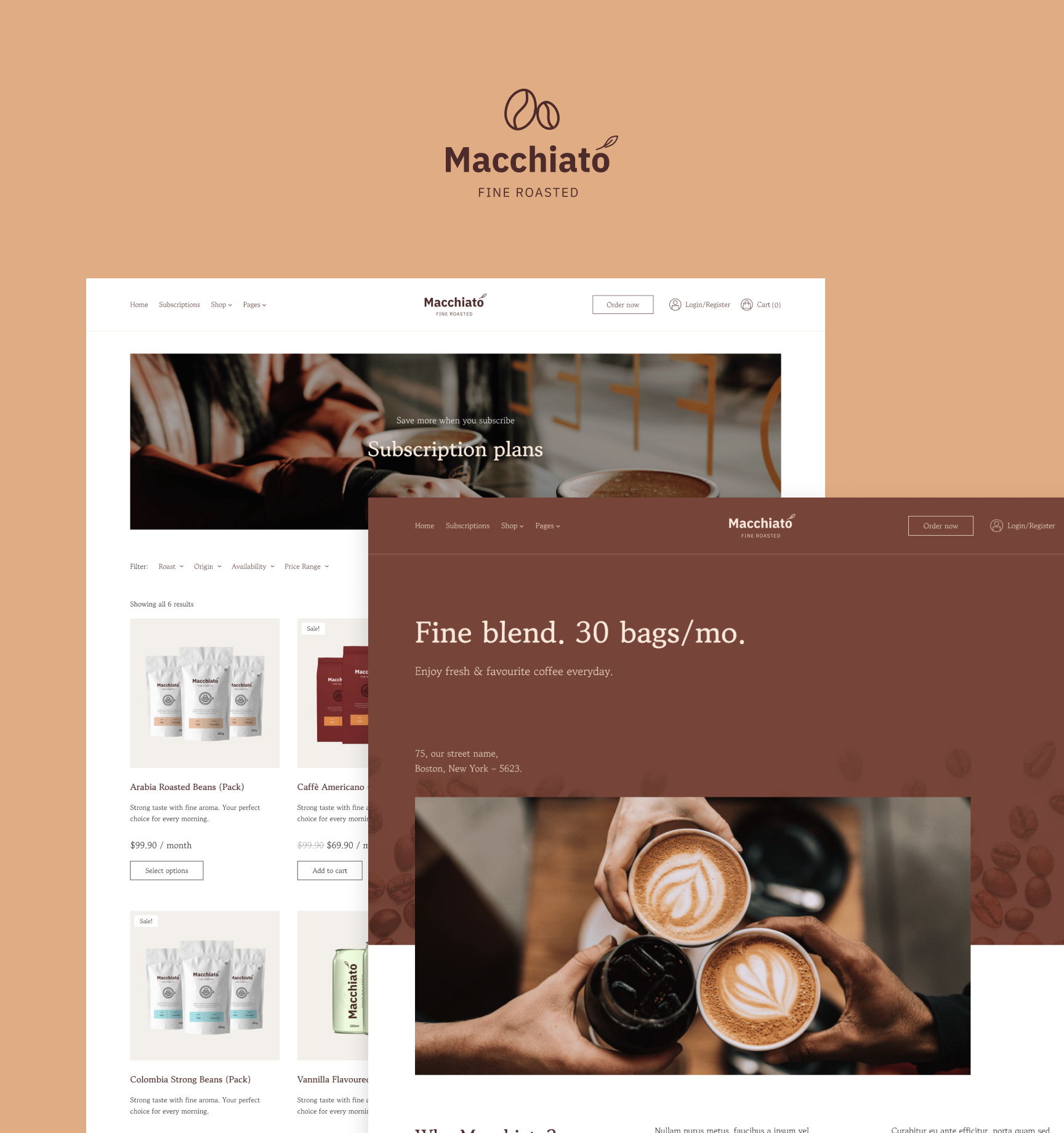 Shop pages
Macchiato's shop pages include unique dropdown filters. The filters allow users to filter and search products on the page. Filters are responsive and flexible on all devices. Macchiato is mobile-friendly and fast.
Cart and Checkout pages
Macchiato includes shortcode and block-based options to build Cart and Checkout pages. Build an attractive page effortlessly with your choice of tools.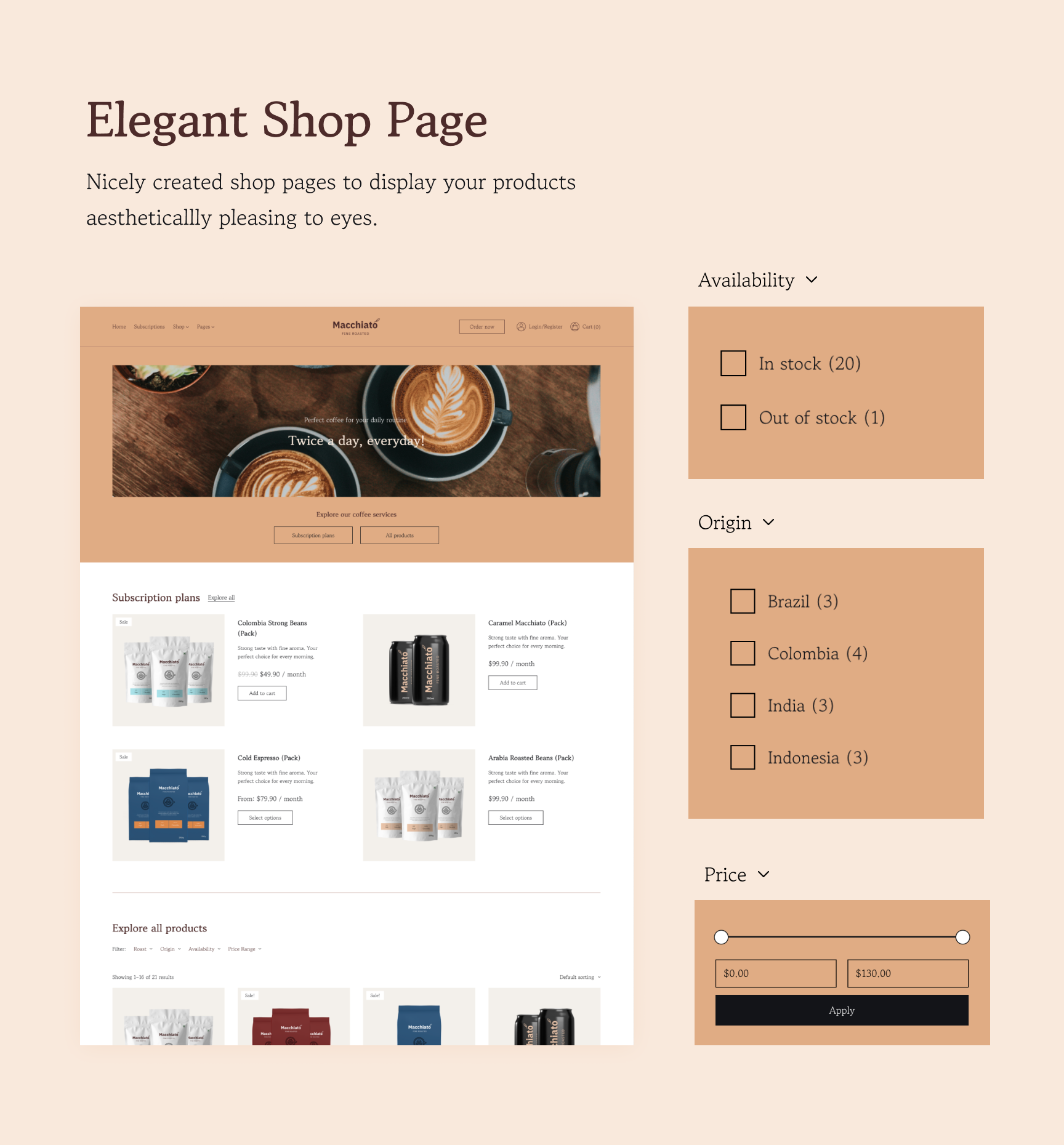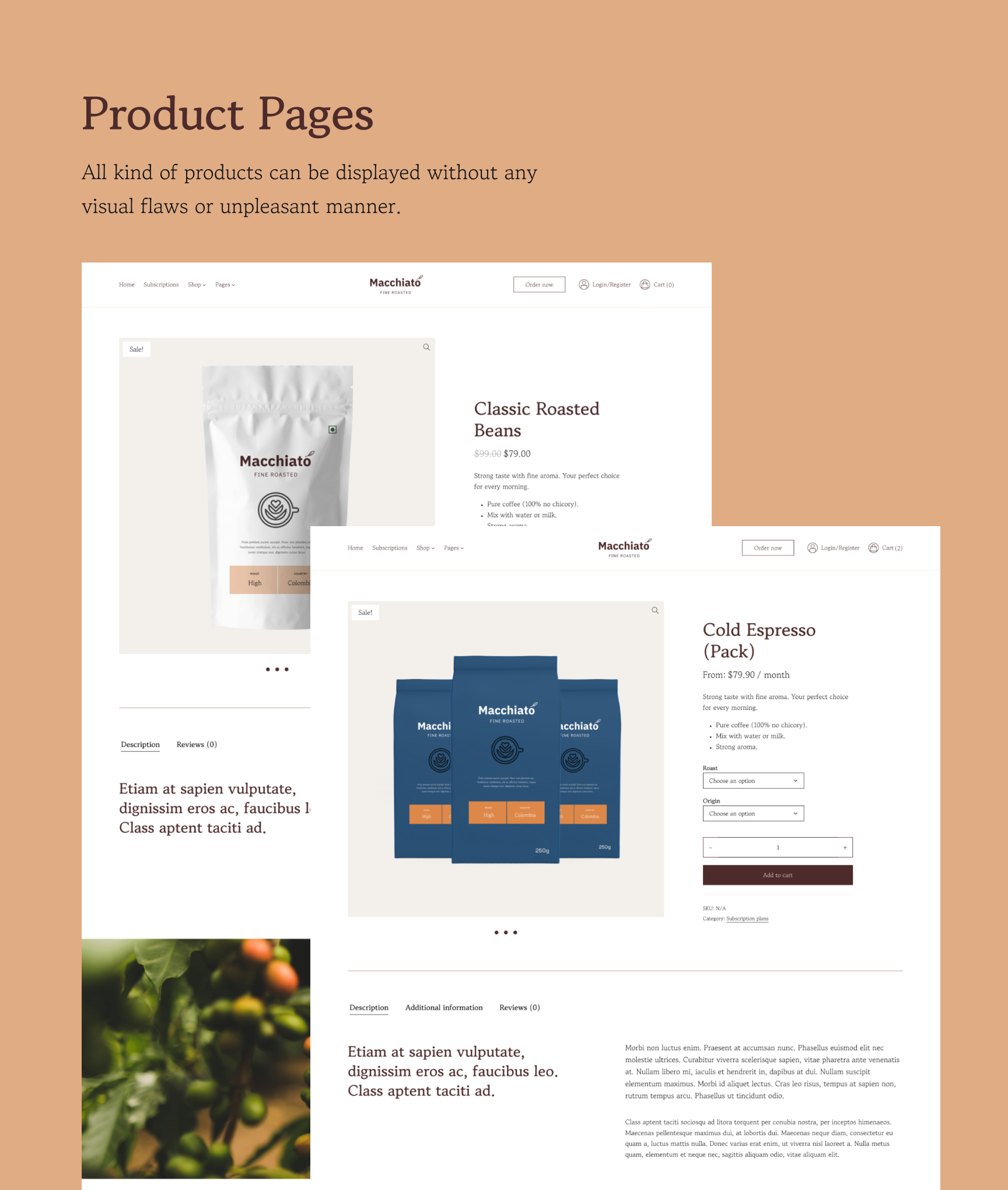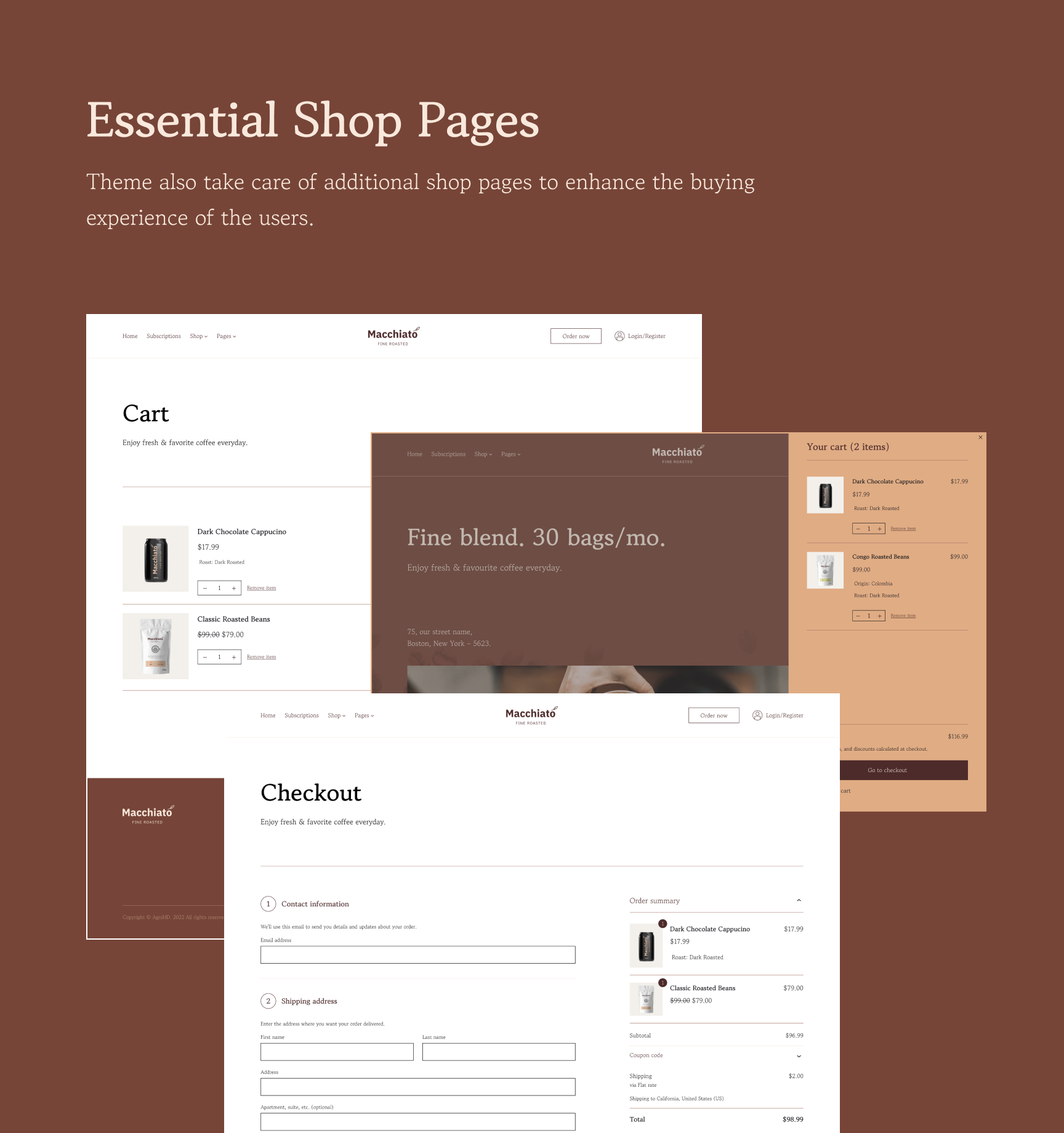 Block patterns and the One-click importer
Macchiato includes a One-click demo importer and block patterns so you can recreate the exact sections you see in the demo. Add selected sections or import the entire demo site with the Demo Importer. If you only need specific sections from pages, use Block patterns.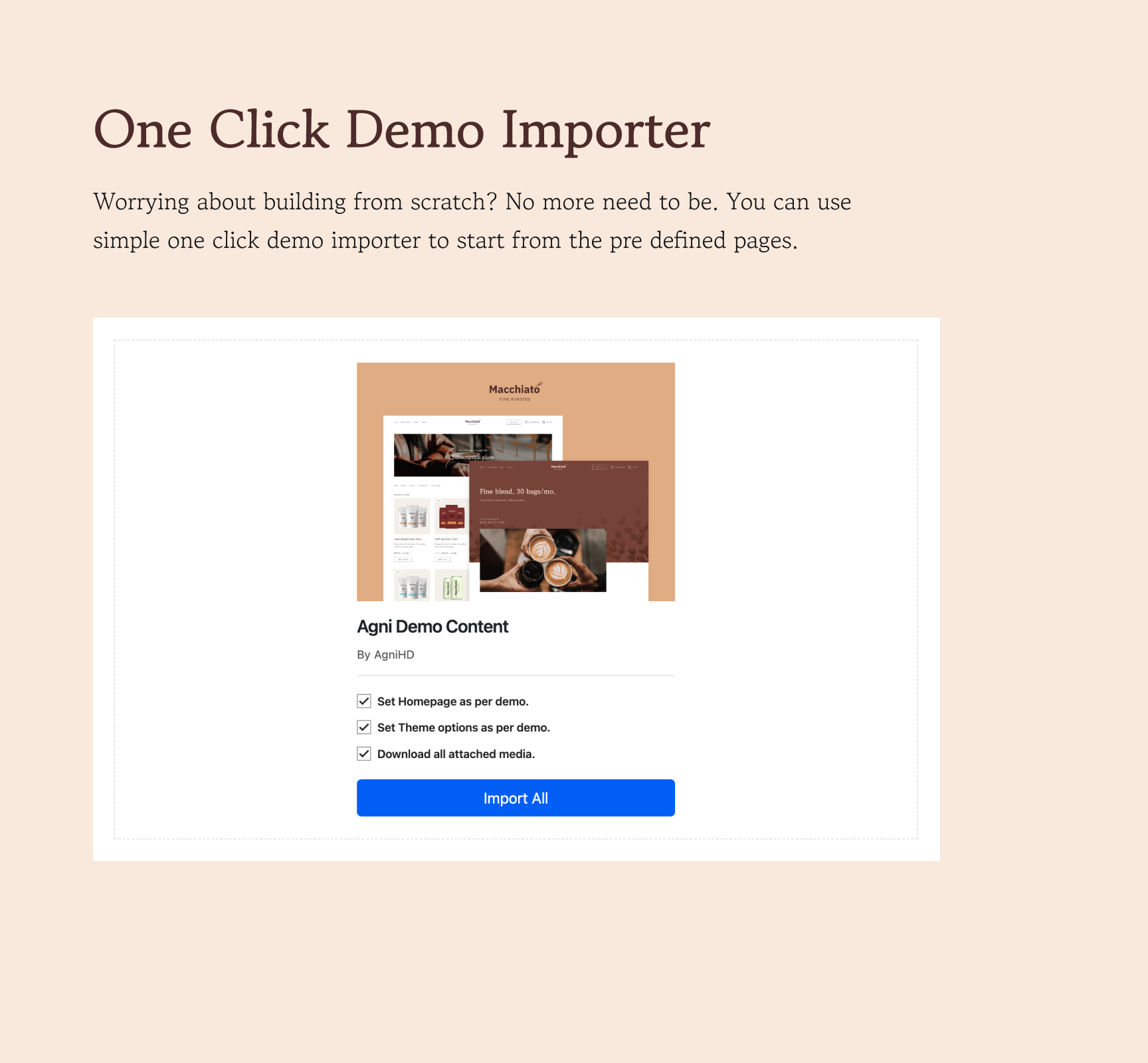 Quick links to essential Macchiato pages
Recommended extensions
Extensive theme documentation
Macchiato comes with detailed theme documentation.
Bring the flavor of a favorite local shop online with the Macchiato theme.
Have a question about this theme?Pick this design and start a site with us, we can help!