Introducing Artistry — the ultimate WordPress block theme designed for artisans like you! With its WooCommerce compatibility, seamlessly showcase and sell your one-of-a-kind, hand-made masterpieces to the world. Embrace the beauty of craftsmanship with Artistry's stunning visuals and intuitive layout, specially crafted to bring your passion and creativity to life. Elevate your online presence and watch your business thrive with the Artistry theme today!
Custom Styles
Discover the power of customization with Artistry's unique registered styles for the Cover, Group, Media, and Image blocks. Effortlessly toggle these features on and off to craft a distinct look that truly represents your brand. Unleash your creative potential and captivate your audience with tailor-made layouts that elevate your hand-made products like never before!
20 Premium Blocks
Artistry features 20 premium blocks that allow you to display unique and engaging content on your website. Provided by the powerful Organic Blocks plugin, these blocks include product sliders, testimonial sliders, portfolios, pop-ups, pricing tables, toggles, and much more.
Helpful Patterns
Experience boundless design possibilities with Artistry's diverse range of patterns for displaying captivating content sections. Easily mix and match these pre-built designs to create a visually striking showcase that highlights your hand-made products in the most engaging way.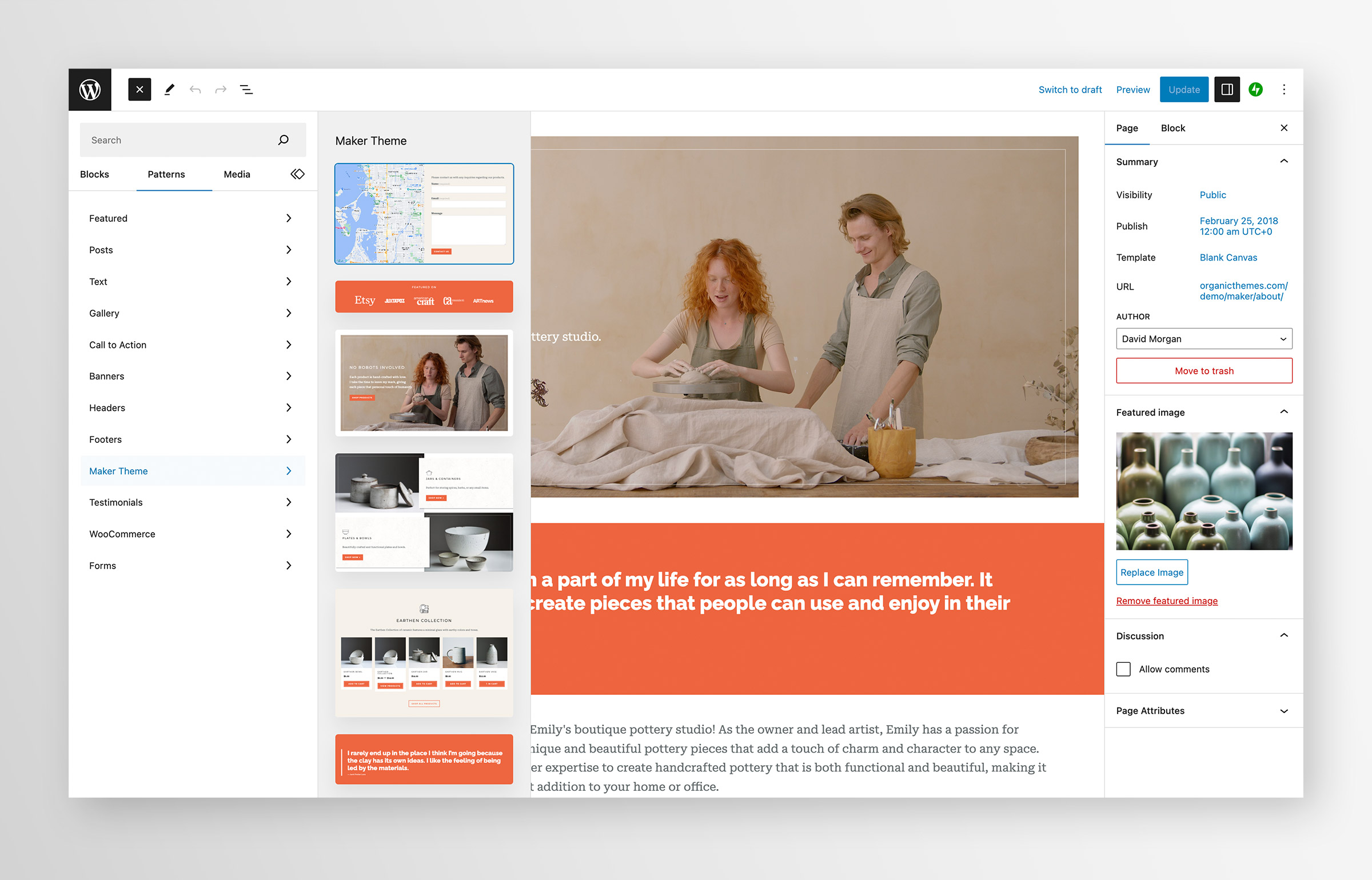 Sell Your Goods
Embrace the smooth and seamless WooCommerce integration with the Artistry theme, designed to offer your customers a delightful eCommerce experience. Effortlessly manage your online store and provide an intuitive shopping journey that keeps your buyers coming back for more. With Artistry's flawless blend of design and functionality, take your hand-made products to new heights in the digital marketplace!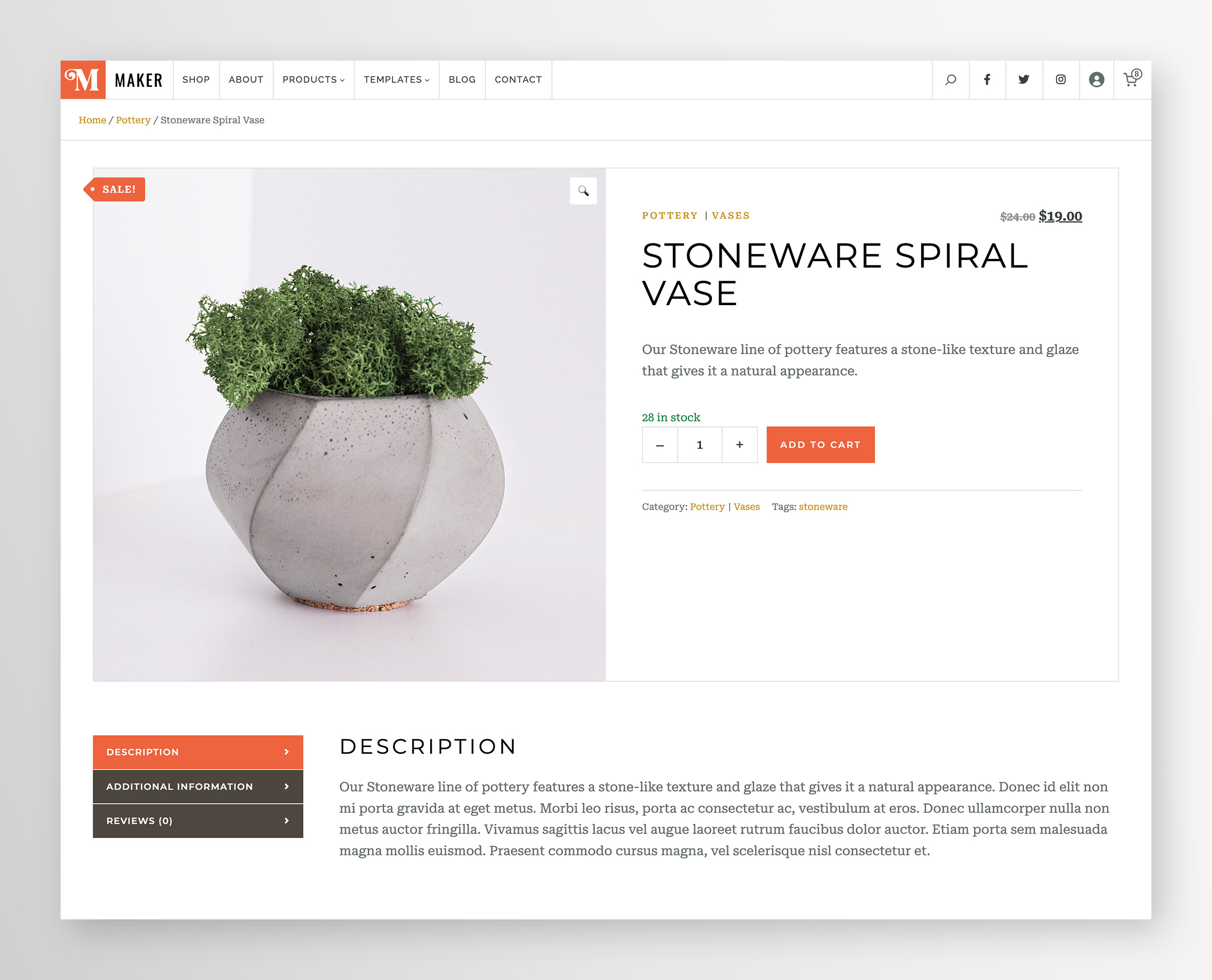 Setup and Installation
Get started in no time with Artistry's intuitive setup wizard that expertly guides you through the installation of recommended plugins and demo content. In just a few moments, your site will spring to life, mirroring the captivating demo you've admired. Say goodbye to long setup processes and immerse yourself in a hassle-free experience as you launch your stunning online store with the Artistry theme!
Documentation
Artistry Theme
Have a question about this theme?Pick this design and start a site with us, we can help!